We have obtained the certification of ISO9001 in the entire company in 2000.
Currently we are certified to ISO9001:2008 version.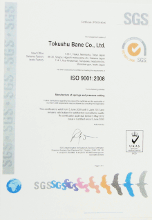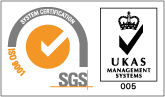 Our products are usually manufactured with a torelance that is defined in Japanese Industrial Standard (JIS).
In addition, all springs are managed by the quality standard based on ISO9001.





In order to meet a customer's requirements for quality, we have always done quality and technical improvement.


As a result of improvement so far, we have been commended by many customers.








We have achieved Eco-Action 21 certification,
the environment management system established by the Japanese Ministry of the Environment.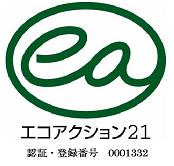 Environmental Policy



We will further challenge to technological innovation,
based on the accumulated know-how and advanced technology that has been developed over many years.
We recognize that the effective use of resources,
and the reduction of environmental impact related to the manufacturing process is imposed on us.
Towards the realization of a sustainable society, we will fulfill our responsibility as a company.